Ok, so here's what I did:
Every study abroad company compiles annual lists of the most popular study abroad destinations based on data from students that studied abroad with them. I looked at all the lists and simply combined them into one, super list, which you can find below.
The beauty of it is that it's not just the most popular places. It's the places that make the most sense: economically, academically; what have you. Plus there is the '.5' at the end of my list which you won't find on any other site's popularity contest of study abroad destinations so we feel like our list reigns supreme…bwahahaha.
Now you've got some context. On with the article!
P.S. It's not a ranking, it's a list, so they're in no particular order.
---
If a study abroad trip is in your future, you've got a lot of decisions to make. About things like when to go and how long to stay, how to pay for it, where to live, and what classes to take. Yes, we've got a lot of the bases covered here on The Study Ablog. But we thought we'd give you even more options with a fresh, robust post on the subject. 
Maybe you already have some ideas, but don't start packing just yet. Before you address any of these, the most basic, possibly most difficult, and definitely most important decision you have to make is where you want to study abroad.
The destination you choose will have a huge impact on your experience; it will be vital not only to what you learn, but how you learn. So you'll want to choose a country with the most ideal living situation for you.
Exactly how do you pick the best country to study abroad in?
It really depends on you and what you want to get out of your international experience. Here's some info that can help you decide:
Traditional and Not-So-Traditional Study Abroad Options
Certain countries automatically come to mind when students think of studying abroad. They're the most traditional choices, often the ones we've been most exposed to and are most familiar with like England, Spain, Germany, France, Italy, and China. Studying in one of these countries might be the once-in-a-lifetime chance you've always dreamed of to be some place you've always wanted to visit.
If that's how you feel, go for it and make your dream country your home away from home.
Or… consider something new and different for this once-in-a-lifetime experience.
The Best Study Abroad Countries As We Transition Into A New Decade
Take a look at the most popular places to study abroad, based on the programs they offer, the level of interest that students have expressed in them, and recommendations from students who have already been there
1. JAPAN 🇯🇵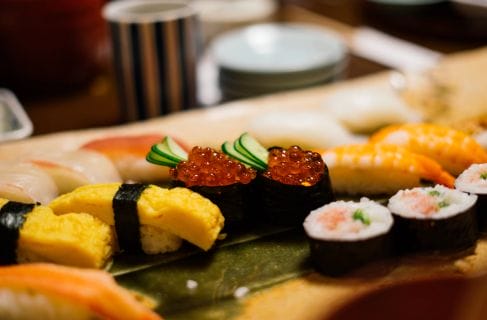 There's something for everyone in Japan. Modern cities, traditional villages, beaches, mountains, museums, temples and shrines – this small country packs a really big wallop.
It's slowly becoming creeping up the lists in popularity and it's becoming more and more obvious why. 
Besides providing the world with some of the most advanced technological advances to date, this exciting island nation is a mecca for pop culture, as well as a world-class center of art, literature, and music.
Pick the bustling urban lifestyle of a city like Tokyo, or the more casual atmosphere of a smaller town like Sapporo (this might sound familiar if you've been saki bombing). Or hop outside your comfort zone and explore the many picturesque villages that dot the Japanese countryside. Whatever you choose, you'll have one opportunity after another to be captivated by the culture of truly enchanting Japan.
Japan's History in 9 Minutes (this is a Youtube favorite with 45+ million views)
2. SOUTH KOREA 🇰🇷
Are you surprised? South Korea is a relative newcomer to the list of favorite destinations, but an upswing in the popularity of K-pop a K-dramas has helped put this country on many English-speaking students' study abroad radar.
Korean language courses, as well as English classes focusing on the arts and sciences make this a great place to work toward your undergraduate or master's degree.
If a fast-paced, diverse setting appeals to you, consider Seoul, the country's vibrant capital where you can immerse yourself in the unique customs of the culture, flavorful foods, and the one and only Gangnam District. With so much to offer, it's easy to see why South Korea is quickly becoming a top choice among foreign students. Maybe you will be one of them!
3. BRAZIL 🇧🇷
This one's not on anyone else's list, and I honestly I haven't even interviewed anyone that studied abroad here, yet. It's not one of the most popular destinations, and other countries may seem more appealing to you.
BUT…
They experienced an economic crisis in 2014 which means it's pennies on the dollar (26 pennies as of this writing) right now. I've been to Brazil and It was AMAZING. Email me if you have any questions, too. There is so much more about this country that I could pen an entire post about it, so TBC on that.
A Short Video I Made From My Visits To Florianopolis & Bariloche
(Bariloche is in Argentina which also made the list)
4. SOUTH AFRICA 🇿🇦
This option is a little more outside the box, but quickly gaining popularity. Considered by the international science community to be the cradle of humankind, South Africa is steeped in rich cultural, political, and archaeological history. Yet, you'll be amazed at how modern and developed it is. And how culturally diverse (as in 11 official languages). For international undergraduates the University of Capetown is a great school to consider; not only is it affordable, but also South Africa's highest ranked university.
In order to truly appreciate the flavor of this intriguing country, I recommend that you go local.
The townships are living memorials of South Africa's somewhat erratic past, but also offer local attractions that you shouldn't miss, like Vilikazi Street in Soweto and Mzoli's Place, an outdoor restaurant where visitors are introduced to the somewhat unique combination of really loud music and scrumptious "braaing", or barbequing as we would say.
By the way, South African currency, the Rand, is extremely weak which gives you the green light to eat and shop to your heart's content, even on a meager student budget. Once you get there, this is one super affordable destination.
5. AUSTRALIA 🇦🇺
Head down under for an unbeatable place to study, especially for first-timers. No need to learn a new language here, as this is an English-speaking country filled with fun and friendly Aussies. It might take a little effort to get used to their slang, but your new "mates" will help you get the hang of it in no time.
Adventure seekers will love Australia's mix of rugged terrain, expansive beaches, and cosmopolitan cities. Like Sydney, for example, where there's never a shortage of cultural activities, gorgeous beaches, and a hopping night life to keep you busy.
Brisbane is another popular option, consistently ranking in the top five as the best and most affordable student city. It's where you can combine a world-class education with an amazing international experience – without breaking the bank. And if you're looking for things to do in your spare time, pick from a long list of great cultural sites, live music, theater, and entertainment venues. Or pay a visit to Australia's largest art gallery. You'll find it in Brisbane.
No need to feel left out if you're more the outdoorsy type. A trek through Australia's Outback will give you an up-close and personal look at the beauty of gorgeous landscapes and landmarks.
6. FRANCE 🇫🇷
France always attracts students in record numbers. Food. History. Romance. These are some of the words that probably pop into your mind when you think of this super popular host country.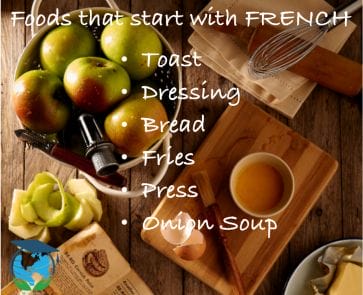 By far, Paris is the go-to city for international students. Are you picturing the Eiffel Tower, the Arc de Triomphe, sidewalk cafes, fabulous dining, and strolls along the Seine? Oh, and don't forget the Louvre. 
There are lots of other excellent study abroad programs available outside the capital that are much more affordable. Consider Aix-en-Provence in southern France, a beautiful university city with stunning beach access. If food is your thing, you're sure to love Lyon, which is one of the culinary capitals of the world.
Smaller cities like these can be just as fun and exciting as Paris, with living costs that are way easier on the budget.
7. ITALY 🇮🇹
Like France, Italy continues to be one of the most sought-after destinations for study abroad students. There's pretty much something to meet everyone's educational goals here with programs that blend Italian cultural studies with major courses from business to fine arts. Plus most programs require little or no Italian language study (although I can't imagine not wanting to soak up as much of this beautiful, romantic language as you can).
The country itself will be a feast for your eyes and soul with iconic historical sites, breathtaking landscapes, and luscious cuisine around every corner. You definitely should be ready to put on a few pounds. And, of course, is there anything that beats the fabulous Mediterranean weather!
Rome and Florence are the two cities selected most often by study abroad students, but many other less popular cities around the country will not disappoint. Sorrento with it's stunning water views and an amazing culinary scene is a perfect example.
And given the theme of food in this post, I think it's worth noting that I recently interviewed a well known international travel blogger who said Italy was "hands down" the best country she has ever been to for food.
This incapsulates the city of Rome to me 😂
8. SPAIN 🇪🇸
Every year, thousands of students pick Spain as their study abroad destination. Maybe it's the great climate, or the rich cultural history, the friendly people or their laid back lifestyle. Or maybe it's the daily siestas! Whatever the draw, the country consistently hosts a diverse group of student visitors from around the world.
Similarly, the diversity of programs guarantees housing and classroom options to suit every need. Keep in mind, however, that because this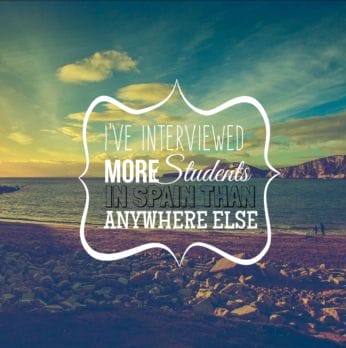 is such a popular choice for studying abroad, it may take a little extra effort to immerse yourself in the local culture. To get the full impact, make it a priority to explore outside your comfort zone.
Whether on campus or mingling with the locals, this is the ideal place to hone your Spanish speaking skills. There's nothing that the people of this country like better than lively conversation, sharing delicious food and drink, and enjoying the sun and surf with friends at their sun-drenched beaches.
The capital city of Madrid is the hub and heart of Spain; it's a lively student city packed with things to see and do. Boredom will never be a problem in this engaging metropolis. If that's not your style, many of the smaller cities and towns also host student populations that are just as active. Cities like Seville, Barcelona, Bilbao, and Granada are some of the most popular, all easily accessible by public transportation.
9. CHINA 🇨🇳
With more than 4,000 years of recorded history, China is an exceptionally interesting and exciting place to study. Its immense size (nearly as big as the entire continent of Europe), also makes this fascinating country extremely diverse.
China is a rising global powerhouse that boasts the largest emerging economy in the world. In light of these distinctions, business students and language enthusiasts wholeheartedly have taken to pursuing Mandarin and Cantonese study.
Duolingo claims 2.85 million registered Chinese language learners, with that number continually rising. There's no doubt that proficiency
in the language could give you a great competitive advantage when you enter the job market. Job experience or internships will also add a plus to your resume, particularly if they're at one of the many corporate headquarters in cities such as Beijing, Shanghai, or Hong Kong.
When you're not studying, be sure to put iconic landmarks like the Great Wall and the Terracotta Warriors on your "must do" list.
If you travel to China, you may want to prepare yourself for some culture shock. But go ahead and dive right in. The unique language and cultural perspectives just might be the highlight of your study abroad experience.
10. UNITED KINGDOM 🇬🇧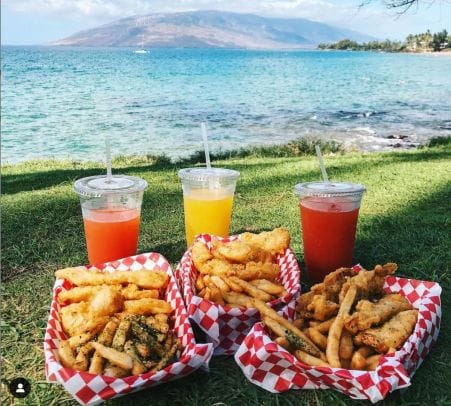 The UK is one of the most popular places to study in the world, with London, England, and Edinburgh, Scotland, typically being the top cities. Because there's so much diversity among the four countries, one could be just right for you.
England 
So, maybe this is your first time away from home. If you're feeling a little jittery about being on your own in a foreign country, England is a great choice. Since English is spoken everywhere, the transition is pretty undramatic. Yes, even with all the quirky dialects. Many students love the built-in familiarity of this well-known country, as well as not having a language barrier to contend with. Is that you?On the other hand, because there's not much discrepancy in culture,
some feel that England isn't very challenging as a study abroad destination; it's a little too comfortable and easy for them
Is that you?
Of course, you can expect to get a great education. England is home to prestigious universities like Oxford and Cambridge. And when you're busy studying, there's always plenty to do in your free time, especially in London, which, naturally, is a favorite. You won't want to miss iconic landmarks like Buckingham Palace (will you be the one to make the Queen's guards smile?), Windsor Castle, Big Ben, the Tower of London, and St. Paul's Cathedral. Elsewhere, there are well-known landmarks like Blackpool Tower, Stonehenge, and the White Cliffs of Dover.
One thing to keep in mind is that London is quite expensive, so if England is your go-to destination, another university town definitely would be more budget-friendly.
Scotland 
This may be one of the best kept secrets for studying abroad. Historic castles (maybe you'll live in one!), royalty, breathtaking landscapes, to-die-for food, museums, bagpipes, festivals, kilts, soccer, bustling cities like Edinburgh, and rolling country hills. From what I've been told, Scotland grabs you and never lets go – you're going to feel right at home the minute you arrive.
Even though Scotland is not attached to mainland Europe, a great transportation system makes it easy and cheap to trek over to any European country. Or fly to Ireland for around $25 round trip. Within Scotland, trains and buses ensure you can get anywhere you want to be.
What about the Scottish people? They're great – warm and welcoming and always happy to share their kooky, but lovely lifestyle with you.
Wales
West of England, south of Scotland, and east of Ireland, Wales is home to some of the UK's top universities. Prestigious Bangor University, for example, features a variety of academic offerings for study abroad participants. Bangor is a small city with a big backdrop, otherwise known as Snowdonia National Park, the most beautiful national park in the UK. The city is not on most tourists' itineraries; so if you're looking to avoid congestion, you can experience a lifestyle that treasures both education and the environment. Inside the classroom and out, this is where you'll discover a locale that has retained its rugged Celtic charm though the centuries.
Wales is a feast for the eyes with its lush countrysides, sprawling beaches, and towering ocean cliffs. Its stunning beauty will make you think you're living on the set of an epic movie. And, oh, the castles! This picture-perfect country is home to more castles per square mile than any other country in the world. 🏰
The food of Wales is another feast to fall in love with – that includes everything from award-winning cheeses to scrumptious Welsh Black Beef.
Ireland 
You'll hear the word "craic" a lot in Ireland. It's pronounced crak and the best translation I can give you is "fun!" This gorgeous country is brimming with music and dance that will tickle your soul. You haven't lived til you've sipped Guinness and done an Irish jig in a local pub. Or cheered on your favorite team with friends at a rugby, hurl, or football match. Maybe you'll even join up and play a game or two yourself. Go for it and get involved. Rain or shine – and there is a lot of rain – the Irish love their sports.
On the more serious side, Ireland has deep-rooted history, customs, and traditions. Travel there and you'll be welcomed by warm, hospitable people who will gladly share their history and vibrant culture with you. Academically, it's home to some outstanding schools such as Trinity College in Dublin and Queen's University in Belfast, which is one of the UK's leading universities. Higher education in Ireland is internationally ranked, with exceptional offerings in the fields of literature, technology, communications, Irish studies, history, and environmental studies.
You know that Ireland is called the Emerald Isle, right. It really is a magical land of velvet green landscapes and soaring cliffs reaching down to the sea. Don't forget to kiss the Blarney Stone while you're there. It's said you'll gain the gift of eloquence, which sure can come in handy in a foreign country.
10. GERMANY 🇩🇪
The joys of a welcoming culture and world-class education draw students from around the world to Germany, a mainstay on the list of best places to study abroad year after year.
Germany is extremely student-friendly, with a variety of discounts available to the student population, like reduced or free public transit. Thanks to its status as an economic powerhouse, it is an especially popular destination for those interested in business, political science, and the German language. Some of the world's largest companies are headquartered here, also making it a great place for academic internships. Land one of those and see what a plus it will be on your resume.
If you choose Germany, it will be helpful if you already know the language, at least partially. But many programs offer a combination of courses taught in German, as well as English, so it's all do-able.
Besides being home to Oktoberfest and the Neuschwanstein Castle (think Disney's Cinderella Castle), there are charming burgs everywhere and around other 20,000 castles to explore in your free time. Use those free transit passes! Get to know big city Berlin with its artsy alternative vibe, or check out some of the quaint and cozy smaller towns. The architecture, history, and culture of this beautiful country will grab you from day one.
Fun Fact: The very first interview I did on the podcast was an a story from Germany (and Austria) 🎙.
11. ARGENTINA 🇦🇷
Argentina is the second largest country in South America and, take it from me, it's an amazing place to study abroad. I did a six-week program in Buenos Aires, the largest city, where I had the opportunity to live among some of the most fun-loving and passionate people I've ever met. They were warm and kind, and eager to show me the ropes. And seriously seriously improve my Spanish language skills.
I guarantee that you, too, will have an unforgettable experience from the moment you arrive to the moment you leave. Try tango dancing and dine on fine steak in Buenos Aires. Explore the wine country of Mendoza. Hike Patagonia. And absolutely make a trek to Iguazu Falls, the largest waterfalls in the world. You'll never see anything like it again in your life.
Argentina has a stunning natural beauty and diverse geography that are great if you're into outdoor exploration and adventure. There's so much to see and do, but the country is so expansive that I suggest focusing on one specific area at a time. Or better yet… stay longer! I wish I could have.
12. HAWAII 🇺🇸
You bet! This is an area I want to highlight more throughout the Study Abroad Smarter realm. What I mean by Hawaii is that you can study abroad anywhere in the United States. It's not study abroad. Its study domestic, and it's a thing. But students rarely do it because they don't even think about it as an option.
If you've ever wanted to experience a different city or state, shoot over to your friendly neighborhood study abroad advisor's office and see what's good. I'm sure they'll be thrilled to help you plan it.
12.5. NONE OF THE ABOVE 🌍
The government actually wants you to learn less learned languages in more exotic countries. If you really want to get off the grid, immerse yourself, and take the path less traveled listen to this interview with Jeff Cary. 
——–
The list below are what I consider to be the dark horses on the list. They're less traveled, but there are still McDonald's.
Think of it like this. You probably know someone who studied abroad in Australia or London, but you probably don't know anyone who studied abroad in…
There are so many more, but use this list to jump-start your thinking process. See, there really is something for everyone. Now… where in the world will you decide to spend your study abroad time?
Also it's worth noting to be cognizant of the expenses that go into the trip. It's fun when the exchange rate is on your side.
A Big City vs. A Small Town
Even within a specific country, students who study in an urban area will have very different tales to tell than those who live in a smaller or more rural setting. The lifestyle differences can be substantial, with advantages and disadvantages to each.
Do you prefer the excitement and fast-pace of a big city or the serenity and laid-back environment of a small town?
There are colleges and universities in each type of locale. And by the way, the city or town where you study also will be a big factor in the cost of your trip. Determine which setting is best for you overall and make that part of your decision.
I'm using pictures and examples from the U.S. for a reason. My explanation at the bottom explains why.
Big City Pros 🏗🎭🏟🍕
If you're not thrilled about giving up many of the conveniences you're accustomed to, an urban area probably will be a good choice. For starters, you'll find large cities to be well equipped with all the modern technologies you need, from internet to telephone to television.
Excellent public transportation systems make it easy to connect with just about any place you want to be – efficiently and cheaply. And the entertainment options are practically endless.
Spend your free time enjoying theaters and music venues, restaurants, clubs and pubs, coffee shops, sporting events, and stores packed with all your favorite brands from back home. Really, you'll never run out of things to do.
Another attractive element of city life is the accessibility it provides to cultural attractions such as museums, art galleries, and iconic landmarks. Because metro areas are melting pots, you'll be exposed to diverse groups of people from different cultures, often speaking multiple languages. Take advantage of the opportunities to interact with them, on and off campus. This in itself is an beneficial, eye-opening experience that can help prepare you for a career anywhere in the world.
Studying in an urban setting provides convenient access to career-boosting internships and jobs at prime companies. With professionals and other top executives headquartered in large cities, it's also easier to network and connect with the people who can possibly open doors for you job-wise.
Big City Cons 🏭💥🏗💰
All these components of big city living are enticing, but keep in mind that they do come at a price. Everything is typically more expensive in an urban setting, including food, rent, and entertainment. Do you really want to choose between paying the rent or taking a life-changing side trip to an iconic site? You and your family will need to determine if study abroad in a big city makes sense for you financially.
With so many fun things to do right at your fingertips, you have to make sure you've got the discipline to put your academics first and not let all the extras distract you. I'm not saying this will be the case for you, but it's been known to happen. I'm just sayin'…
While you certainly will be exposed to a variety of cultures in a large city, you probably won't experience total cultural immersion. Sure, there will be hints of it everywhere, but metro areas are always the first parts of a country to be internationalized. This means you won't have much difficulty finding familiar foods and products, as well as friends from your own country. Will you be in your comfort zone? Sure. But your experience won't be as culturally enriching as it would be in a smaller town.
Lastly, consider the safety factor. Urban areas are arguably more dangerous than their rural counterparts. Not to mention the noise, traffic, lack of natural landscaping, and higher pollution levels – all components that may or ma
y not play a role in your decision to be a city dweller.
Small Town Pros 🛶🎢🏘🧘‍♀️
If you're looking for a real taste of local culture, studying abroad in a small town may be ideal for you. Many students have come back from rural areas with a newfound understanding of the country they've been in. They've had the opportunity to live like a local and really immerse themselves in the culture. Living in a small town allows you to develop a sense of community and let your identity shine through. It's a chance to personally develop yourself and overcome the challenges of a new language, customs, and environment.
Unlike in a big city, making friends may be much easier. You won't be among strangers for long. Besides getting to know the locals, you'll have plenty of opportunities to interact with other students. And what better way to polish your language skills than to dive right in andactually use it.
At school, you're likely to get more personal attention from professors and other university staff, making for a more interactive academic experience. You might even have your own tutor to support you and offer advice during your entire study abroad period.
There are other advantages to living in a small town. Living costs can be quite low. You may be surprised at how cheap it can be to get a room in a residence hall or shared flat. Or maybe you'll live in a private home with a family. You can use the money you save on accommodations and other day-to-day expenses for side trips to interesting locales. Plus, the business owners in smaller towns usually are happy to offer special student discounts at their restaurants, bars, local attractions.
Small Town Cons 🥣👨‍💻👩‍🌾🐌
The down side of all those great student discounts is that there probably are not so many bars, pubs, clubs, and restaurants, or organized activities like concerts or sporting events. If that's the case, I suggest you simply find a favorite spot and become a regular loyal customer. There are bound to be special deals for you.
In general, many of the conveniences you have back at home are sure to be lacking, so you'll have to test your ingenuity and either find creative solutions or adapt to what's there. Where there's a will there's a way, so I know you can do it!,
What about internships and jobs? They definitely will be harder to find, especially if you don't speak the language well. And if you do, there aren't likely to be many options to choose from.
Realistically, there's a good chance that most student jobs will be at your host university.
Of course, you'll live in a more relaxed environment in a small or rural setting – less pollution, fewer crimes, a certain ease in your day-to-day lifestyle. Just be sure to do your research because small town living comes with a spectrum of options. On the one hand, it could mean a place where it's difficult to find buses, taxis, trains, or even planes. In other places you can connect to urban city centers fairly easily. Do the research before you go and you'll have a good feel for what to expect in the area you choose.
Here's where I come out:
Since I've started conducting these interviews, I've realized that there are several mid size cities that I have never heard of before and they're absolutely beautiful. You get most of the pros, and not so many of the cons.
For example, you have heard of Chicago and you have probably heard of Madison, WI. Let's contrast this with Spain. You know Barcelona, you know Madrid, but have you ever heard of Oviedo? It's got a population of 220,000, it's close to the ocean, and absolutely gorgeous.
So if you're torn, try and find another Oviedo. There are literally hundreds like it and I'm discovering them on almost a day basis through the podcast.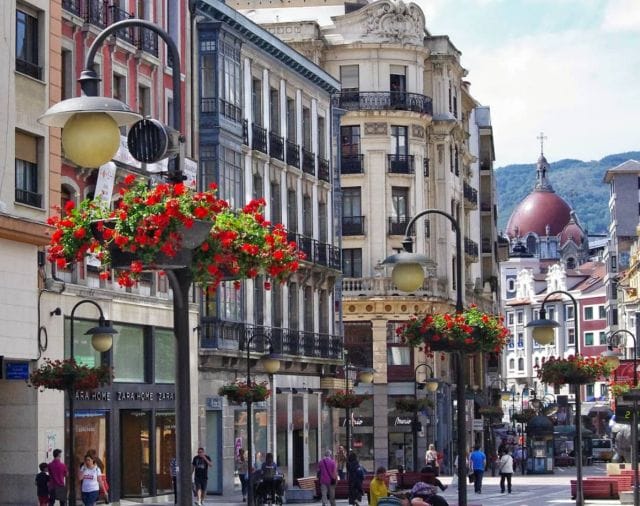 Ready. Set. Go! 
When thoughts of studying abroad start to excite you, begin perusing and researching the options that are out there. If you already have a
 particular part of the world in mind. Great! If not, it could take a while to zero in on your favorite(s) so start early.
Talking with an advisor in your school's study abroad office can be a HUGE help. They are priceless resources who know how to guide you through the entire process and ensure that you find the perfect country for your international adventure.