"You have to decide how big (or small) you want your world to be" — Phil Boltz (@PhilBoltz)
If you've ever wanted to learn about Kazakhstan, this interview is for you. Fresh off a recent a trip, Phil really gets into the nuts and Boltz 😂of what the country is like and how quickly they are developing.
I'm proud to say that this is another Study Abroadcast first and Phil really knocked it out of the park. Enjoy learning about Kazakhstan. I did.
SHOW NOTES
Everything you needed to know about Kazakhstan [2:10]
Running smoothly while airborne (again and again) [6:47]
Phil touches on the Kazakh cuisine [10:40]
Growing up in Muncie, Indiana, and coming back to Ball State [12:51]
The Intensive English Institute [12:11]
Recommendations [15:15]
Advice someone thinking about studying abroad 🙌 [19:12]
Did You Know [Infographic]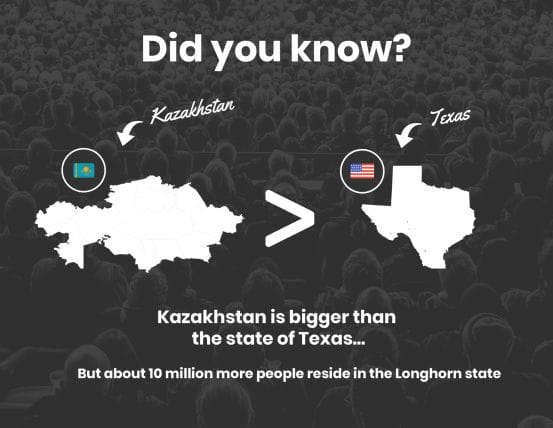 Here is a video montage of Phil's latest trip to Kazakhstan, and here's some photos, too.