"I think that's so amazing that you can go somewhere and get a cultural understanding of what it's like to live like someone else, and then bring that back to the U.S. and talk about it" — Maddie Morehead
Maddie Morehead (first name Facebook, last name IG) is currently a social work major at Valparaiso University who plans to attend graduate school once she's finished at Valpo.
Maddie is the first student on the show that studied and interned in Africa, and also the first to live in Namibia, which is a country located in the southern part of the continent.
In this interview Maddie talks about the importance of finding the perfect program that went along with her major and interests. We talk about everything we usually discuss on the show, but Maddie seems to got a bit further on most areas.
My favorite part of the interview was when she talked about the uncertainties that she had prior to her departure because of the fact that she was going to a not so traditional study abroad destination.
"Education is the most powerful weapon which you can use to change the world" — Nelson Mandela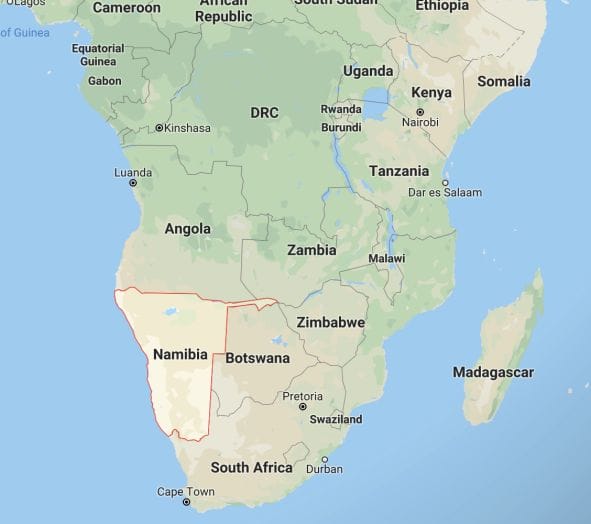 SHOW NOTES
Choosing something that aligns with your major [1:49]
Getting things set up and the pre reqs before she arrived in Namibia [3:46]
Different options available through the program [4:53]
Receiving a $500 scholarship [5:40]
Maddie's uncertainties prior to departure [6:53]
The living situation, exchange rate, and Yoga classes in Namibia  [9:27]
Interning at Sister Namibia and getting published  [13:01]
Experiencing two different home-stays in both urban and rural  [14:05]
Eating tender chicken where the meat was 'so tender it fell off the bone'  [14:56]
Going on a safari (this place looks so cool)  [17:46]
Traveling around Africa and seeing Victoria Falls  [19:42]
KFC and Food in Namibia [22:42]
Eating spinach with her sand  [25:17]
The different types of cuisine available  [27:07]
How the entire experience effected Maddie and what her plans are for the future [29:18]
Becoming the minority [31:08]
Getting there and my aviation knowledge  [33:00]
I Write What I Like by Steve Biko and Forest  [34:00]
Maddie's advice if you're thinking about study abroad yourself [35:48]
Surviving a mugging [38:07]
Keeping in touch with the roommates  [40:39]
5 Fascinating Facts About Namibia [Infographic]