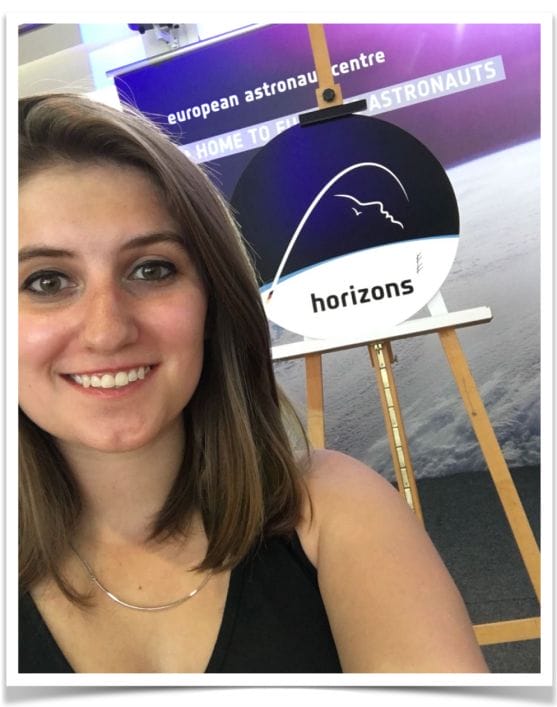 "You cannot know anything that's going to happen. You can plan out everything, but you will just never know." — Megan Luedke
When I started The Study Abroadcast Megan was exactly the type of person I had in mind. The entire process just worked for her and is continuing to do so.
Not only had she never been out of the country before, but she had never been on a plane! Talk about jumping into the deep end right off the bat to see if you can swim.
A graphic design major, Megan decided to study abroad in Germany for an entire academic year without knowing any German. Overcoming inevitable challenges that will go wrong when you travel, connecting with distant, relatives, and meeting an astronaut. It's all here.
"Once a year go someplace that you've never been before"— Megan's Pinterest search
SHOW NOTES
Why Megan decided to study abroad in Germany for an academic year [1:22]
Starting from scratch linguistically [5:37]
Graphic design classes [6:49]
Why Megan chose to live in an apartment [8:49]
Megan's first time on a plane[10:32]
"So many things went wrong" [14:38]
Finding distant relatives close by [14:55]
Roger Bannistering the concept of studying abroad. If you're not familiar with Roger Bannister, he was the first person in recorded history to complete a mile run in under four minutes. This resulted in many others accomplishing the feat which was once thought to be impossible, and the story is now talked about a lot when discussing peak performance and what human beings are capable of. Only 10 percent of students study abroad and there are many reasons for this. However, when you hear stories like Megan's where she went abroad for an entire year, did a completely different summer program, and is planning a third trip to Mexico to round out her college career, it makes one think it's possible to go at least once…[17:26]
What Megan misses most about Germany [19:33]
Working in the international education office at UW-Stout [21:39]
Babel: Around The World In 20 Languages by Gaston Dorren [22:32]
Next stop: Mexico [23:01]
Seeing a dozen countries in Europe [24:04]
The DB Navigator App [25:44]
Advice Megan gives to students that come into her office [27:06]
What I think is the coolest thing about Megan's story [28:37]
5 Reasons To Study Abroad Longer [Infographic]