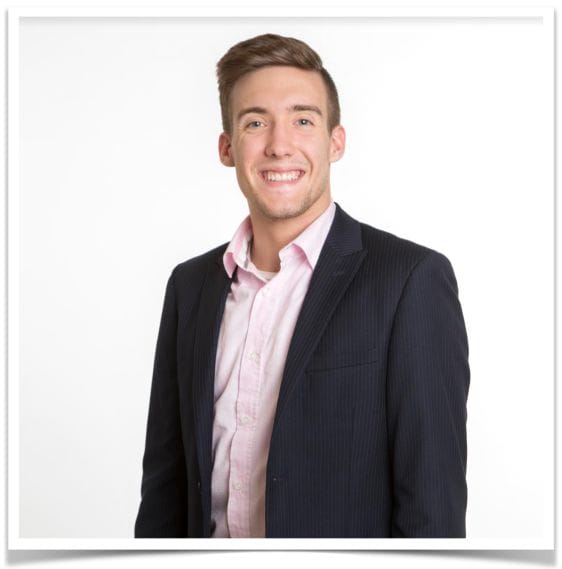 "Once you graduate you won't get this opportunity ever again" — Ryan Roberts
Ryan Roberts (@ryanrobster) is a business major at Aurora University which is a 5,800 student private, non profit university just outside of Chicago.
Ryan interned for a social media startup in Barcelona for eight weeks and in this interview he not only tells us how he did it for $1,500 less than what others pay, but he tells us why, too. And if you listen to the interview in its entirety you'll learn that the Why is the most important part of the equation. Why Barcelona? Why this specific internship? 
I also thought an interesting arc on the episode was the fact that Ryan had no aspirations to learn Spanish, he was there purely for the professional experience.
However…
Learning Spanish is the number one reason students decide to matriculate to Spain so it's fun to hear how Ryan managed. 
Quotes Ryan would like to leave you with, one of which he has a tattoo of:
"If you're not scared, then you're not taking a chance. And if you're not taking a chance, then what the hell are you doing?"— Ted Mosby
"Every next level of your life will demand a different version of you"— Ryan's life motto tattoo
SHOW NOTES
First time leaving the country [1:52]
Securing an internship at Orlo [2:47]
How Ryan found his internship [2:50]
Applying for and receiving a scholarship [5:47]
What Ryan wanted to accomplish with his internship [7:46]
Navigating his way through a Spanish speaking country [9:09]
Ryan's fears prior to departure [10:39]
Gaining urban experience [11:44]
Living and working in Barcelona [13:21]
Pre-planned trips through the program [14:50]
A lasting memory ryan will never forget [16:18]
What Ryan misses most about Barcelona [18:06]
Realizing how small the world really is [20:09]
Spanish wines and eating Octopus legs, and fresh fish [22:10]
Simon Sinek [24:35]
Ryan's advice to those thinking about studying abroad [26:21]
The Gary V Audio Experience and the MF CEO Project [29:20]
How Ryan Roberts Found His Way [Infographic]
Ryan Walks Us Through a 'Day in The Life' in Barcelona