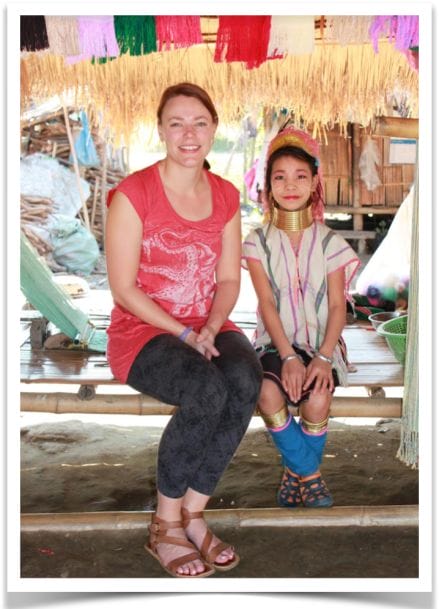 "Why would they study abroad, why is it going to help them on their educational journey, how is it going to relate to their career field, and once I start piecing it together for them I can see that light bulb go off" — Lacy Freward
The numbers of students that study abroad are low, at technical colleges the're even lower; about 1.8 percent study abroad compared 10 percent at traditional four year colleges.
Enter Lacy Frewerd who is the study abroad advisor at Northeast Wisconsin Technical College where 32,000 students are enrolled.
In this interview Lacy and I talk about educating students about what studying abroad actually is. Now, if you're a student and you're reading this you're probably saying to yourself "well, I already know what it is." But do you know why you should go, and how it incorporates with what you want to do after graduation?
Are you aware of the multitude of options that are available to you as far as price and length? One student I spoke with studied abroad in Poland…for 12 days. Others students go for an entire year.
In this interview, Lacy articulates this better than I can write it, so its definitely worth a listen.
Lacy's travel quote (she rationalizes this in the episode)
"Travel isn't always pretty" — Anthony Bourdain
SHOW NOTES
Lacy's study abroad experience [3:50]

Lacy's advice to a student who is on the bubble about studying abroad [5:20]

Start with why [6:56]

Educating

students about studying abroad [9:10]

Getting on the wrong bus! [14:04]

Lacy's most missed

food

from her travels [17:50]
Travel As A Political Act by Rick Steves [19:15]
8 Fascinating Facts About NWTC [Infographic]
Sichuan Hot Pot Video