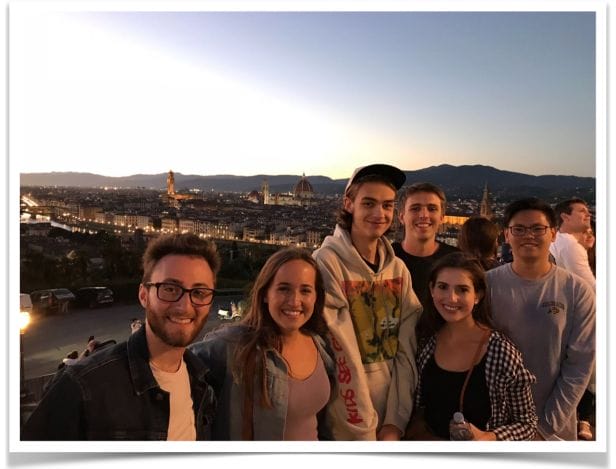 "Talk with people who've been where you want to go" – Connor McGlone 🦘
Connor McGlone is a marketing and supply chain management from the University of Pittsburg who is currently studying abroad in Florence, Italy. In this quick episode, Connor talks about transitioning to life in Florence and what he's got planned for the rest of the semester in not only Italy, but the rest of Europe as well.
Usually that's about all I can post, but Connor is an official CAPA blogger this semester. So if you'd like to keep up with his travels you most definitely can do so in the link above. And just so you know, he received a grant for this.
Quote Connor would like to leave you with: "The most dangerous thing in life is to play it safe" — Casey Niestat
Connor's book recommendation
Shoe Dog by Phil Knight
SHOW NOTES
"From the classroom, to the city, to the world" [1:40]

Receiving a scholarship [3:12]

Why Connor chose CAPA [3:53]

Connor's favorite moment 1 month in [4:42]

What's different about going to school in Europe [5:30]

Connor's advice if you're thinking about studying abroad [6:50]

How living abroad has changed Connor's view of the world [7:50]

Connor's favorite Italian food thus far [9:02]

Acclimating to the culture [9:45]

Connor's book recommendation [10:49]

Class with American students [12:05]

Future plans for the rest of Connor's trip [13:36]
Tips For Studying Abroad in Florence [Infographic]
Thank you so much for listening. Please review, subscribe, or share with the link below.
Review and or subscribe on your favorite podcast medium here.