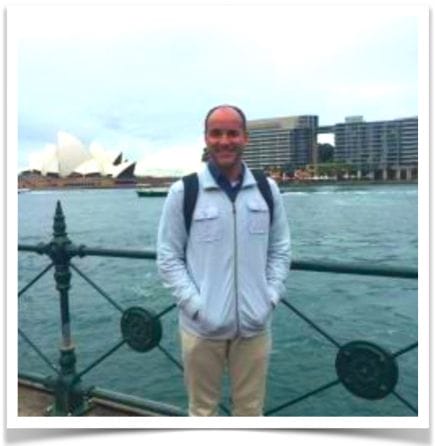 "We didn't have a clue what we were doing. We had no idea where we were going, and it was totally fine" — Jason Kouba
One of the biggest reason people study abroad is to immerse themselves in a country in order to learn a language, and I haven't had anyone on the show go for this reason until now. While at UW-La Crosse, Jason studied abroad in Seville, Spain during a fall semester in order to sharpen his Spanish skills. He ended up falling  in love with international education and decided to make a career out of it.
Jason might actually be 'coming to a town near you' because his job entails that he goes to study abroad fairs at different campuses around the country and talks with students (like you) who are thinking about studying abroad.
A quote Jason would like to leave us with:
"Stay true to yourself and be who you are" — Jason's Grandmother (I think more people should quote their grandparents)
SHOW NOTES
Studying abroad in Seville, Spain [1:36]
Being the first person in his family to travel outside of the United States [1:20]
How studying abroad changed Jason's view of the world [4:00]
Learning what it's like to be somewhere and not understand the language [5:01]
Taking a trip on the 'non plan' plan [5:42] <- this is what travel is all about to me
Jason's advice for someone thinking about studying abroad [8:14]
What API does (they take care of pretty much everything) [10:14]
What Jason would do if he had to choose a different profession [15:21]
What Jason does for fun these days [16:55]
Wait Wait…Don't tell me! and travel magazines  [18:40]
5 Tips For Living and Studying Abroad in Seville [Infographic]
Thank you so much for listening. Please subscribe and review on your favorite podcast medium.