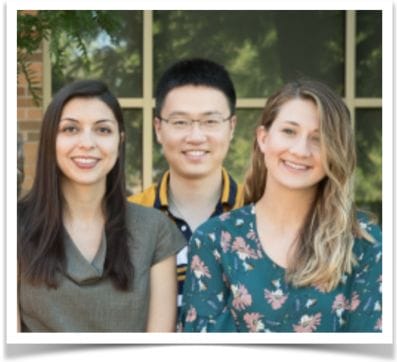 "There is a certain culture, and people are interested in exploring uncertainties." — Bing Liang 🦘
Bing Liang is the International Admissions and Recruitment Advisor at UW-Platteville (@uwplattea).You can probably guess what Bing's role is from the title, but you will learn that there is so much more to both Bing as well as UW-Platteville that meets the eye.
We dive deep into study abroad scholarships, culture shock (in a good way), and what it means to study abroad at UW – Platteville. 
I can't believe Bing was able to deliver such an eloquent interview in his second language. It's further proof that immersion is the best way to learn a language. 
"Life is like a box of chocolates, you never know what you're going to get." — Forrest Gump
Bing recommends listening to inspirational TED talks.
SHOW NOTES
Bing's background and transition to the United States from China 🇨🇳 [1:05]

Why you should come to UW-Platteville 🏫 [3:50]

Steps international students have to take in order to attend UW-Platteville 📬 [6:40]

How you can get an international scholarships from UW-Platteville 💸 [8:50]

Bing's advice for someone who is thinking about studying abroad 🙌 [11:53]

What UW-Platteville students should do in order to study abroad 👨‍🎓 [14:40]

Bing gives his food and drink recommendations 🥘 [20:00]
Everything You Need To Know About UW-Platteville [Infogrpahic]